Presenter: Michal Tadeusiak, Senior Data Scientist, Deepsense.ai
Wednesday, August 30th at 10AM PT/1PM ET
Artificial intelligence has become a critical driver for best-in-class predictive analytics and decision making. According to Gartner Inc, advanced machine learning, AI and data science will be among the top new technologies to shape business trends in 2017 and beyond as cited in Gartner's Top 10 Strategic Technology Trends for 2017.
In this webinar, we will provide an overview of machine learning business applications in various industries to help you discover possible use cases and define an AI strategy. We will also explain why deep learning is currently the most promising technology in predictive analytics. You will learn:
The power of machine learning and deep learning on the basis of various business cases
The pros and cons of building custom-tailored solutions, buying a packaged application and outsourcing to a trusted partner
How to start developing smart AI solutions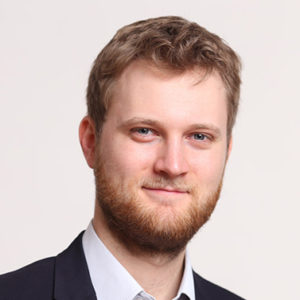 Michal is a Senior Data Scientist at deepsense.ai. He holds a joint master's degree in Complex Systems Science from the University of Warwick and the École Polytechnique. He has experience in data analysis in various disciplines, spanning from medical signal analysis to threat detections in network traffic. He won the AAIA'16 Data Mining Challenge and came in 5th in Kaggle's What's Cooking competition.
Previous Webinars Now Available for Download