Editorial & Contributor Team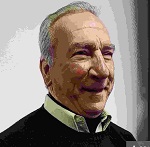 John Desmond
Featured Author, AI Trends
As Editorial Director, John engages with industry experts who focus on the critical business and technology implications of artificial intelligence.  John has more than 20 years experience as editor and writer for business and technology publications. He has worked at IDG (Computerworld), Sentry Publishing (Software Magazine), SPG (Application Development Trends), SIGS Publications (Object Magazine, Component Strategies, Java Report, Journal of Object Oriented Programming), JupiterMedia (esecurityplanet.com)  and others. John acquired Software Magazine and subsequently sold it to Rockport Publishing.  In conference content development, John has developed programs for several events, including Enterprise Linux Forum, Enterprise Wireless Forum, Software Marketing Perspectives and now AI World.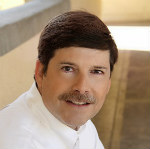 Dr. Lance Eliot
AI Trends Insider, CEO, Techbrium
Dr. Lance Eliot, MBA, PhD, is a serial entrepreneur and serves as CEO of Techbrium Inc. and as Executive Director of the Cybernetics Self-Driving Car Institute.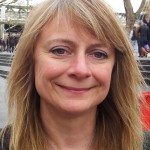 Caroline Gabriel
Research Director & Co-Founder, Rethink Technology Research
Editor, ReTHINK Internet of Things and Wireless Watch
Caroline has been a technology industry thought leader for more than 30 years. Caroline recently authored "Enterprise AI Adoption: An Executive Guide on the Commercial Impact of AI and Machine Learning in Vertical Industries" which is based on a global research survey of global 2000 organizations.  AI Trends produced a webinar based on this report. She left the Dutch publishing and research conglomerate VNU, at the top of the organization, as European Editorial Director in 2002, to create Rethink Technology Research. She is prolific writer who contributes and edits the ReThink Research Internet of Things and Wireless Watch newsletters. Since co-founding Rethink, she has consulted to many of the wireless industry's leading firms and start-ups, and speaks at many industry events. The irony is that while Caroline works in a subject very much of the future, she studied History at Oxford University, although she always makes it clear that history has a habit of repeating itself, even within technology.
Eliot Weinman
Founder & Executive Editor, AI Trends
Founder/Chair, AI World
Eliot is founder/executive editor of AI Trends.  He has been a successful serial entrepreneur and veteran high tech market expert for over two decades.  During this time, he has built and sold four leading publishing firms whose products had become the largest in their respective industry.  His diverse areas of expertise include robotics, mobile commerce, telecommunications, 4G networks, mobile internet, IT, enterprise software and app development. Eliot has developed and chaired dozens of major industry conference and tradeshow series including AI World Conference & Expo, 4G World, RoboNexus, Mobile Commerce World, Application Development World. He has authored a book, "Harnessing the Mobile Internet", written for publications such as Forbes and Information Week and co-authored several major research reports, including "Mobile Commerce: State-of-the-Market".